ONE TOUCH SERVICE
15:05:17 21/03/2023
ONE TOUCH SERVICE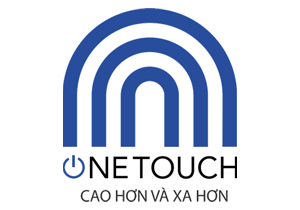 ​

ONE TOUCH SERVICE
Massive open online learning platform managed by the Ministry of Information and Communications, operated by VTC NETVIET Communication and Technology Joint Stock Company - VTC Multimedia Communications Corporation in order to deploy training and education. fostering and training digital transformation officers in central and local state agencies, corporations, state corporations, media agencies, the press and popularizing digital skills for the people to successfully implement the National Digital Transformation Program to 2025, with orientation to 2030 in the Decision No. 749/QD-TTg dated June 3, 2020 of the Prime Minister.
Based on the concept of "The first thing of Digital transformation is awareness transformation" and aiming to improve the entire population's digital skills, One Touch provides basic to advanced knowledge about the National Digital Transformation Program, associated with the goal of comprehensive development of Digital Government - Digital Economy - Digital Society.
​
Vision
To be the number one pioneer and reliable trailblazer in the process of digital transformation of the entire population.
Mission
Disseminating knowledge and skills, inspiring all organizations and individuals, successfully applying digital technology to life, study and business.
Core values
Genuine - Organised - Updated