INTERNET OF THINGS-IOT
14:49:35 21/03/2023
INTERNET OF THINGS-IOT
1. IOT INFRASTRUCTURE
Low power radio transmission for IoT basing on LoRaWAN
VTC Digicom is the first company to deploy LoRaWAN low-power radio network infrastructure for Internet of Things (IoT) services in Ho Chi Minh City, Hanoi. VTC Digicom is the only service provider to provide intelligent fire alarm service on LoRaWAN network infrastructure in Ho Chi Minh City and Hanoi, Vietnam.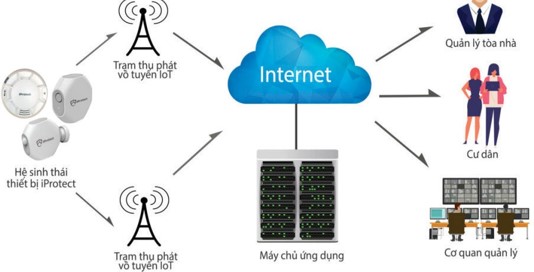 2. IPROTECT SERVICE
Smart smoke alarm using LoRaWAN technology
iProtect is a smart smoke detector and alarm solution that can be easily deployed and installed without using grid power supply, and it does not require to connect to a fire alarm control panel.
Integration of LoRaWAN technology and cloud computing solutions.
iProtect sends instant alerts to users through on-site alarms, smartphone app notification, phone calls, text messages, and more.